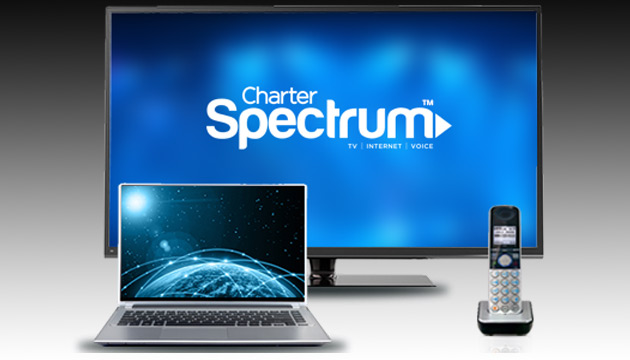 Charter Spectrum Triple Play is advertising some competitive new deals in 2017. You can get High Speed Internet, HD TV with DVR, and Home Phone with unlimited nationwide calling. All for as little as $89.97 per month for the first year of service.
Charter is offering exclusive online deals to sweeten the pot for new customers who sign up online before promotional pricing expires.
There are a lot of companies who sell bundled Internet + Phone + TV. What makes Charter stand out is that they will pay your early termination fees up to $500 if you're switching over from another ISP.
Best Charter Spectrum Triple Play Bundles
| Charter Spectrum PLAN | Triple Play Offer – New Customers | TV | Internet speed | Promo Price (First 12 months) |
| --- | --- | --- | --- | --- |
| Triple Play Select | 60 Mbps downloads/uploads + Phone + Free HD Plus DVR. | 125+ channels | 60 Mbps | $89.97 |
| Triple Play Silver | 60 Mbps downloads/uploads + Phone + Free HD Plus DVR + Premium Channels | 175+ channels | 60 Mbps | $109.97 |
| Triple Play Gold | 60 Mbps downloads/uploads + Phone + Free HD Plus DVR + Premium Channels | 200+ channels | 60 / 60 Mbps | $129.97 |
Continue reading "Charter Spectrum Triple Play Bundles – $89.97/mo Free Setup & DVR" →